EXPERT TIPS FOR BOOSTING ORGANIC SOCIAL GROWTH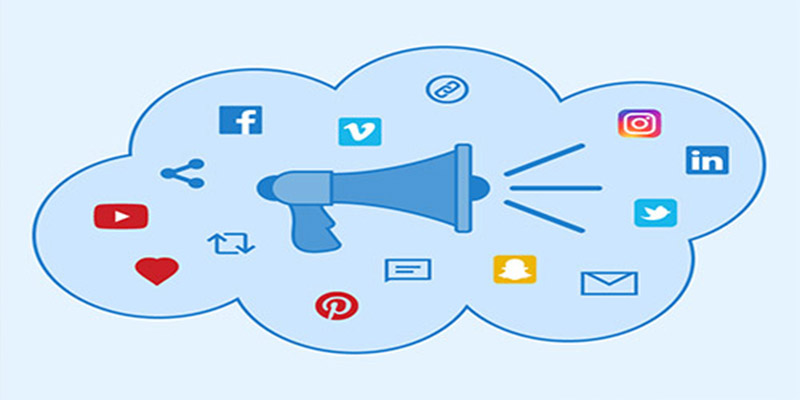 Image source: seobility.net
Digital marketing plays a significant role in the field of advertisement. Professional digital marketing services help advertise your company online via social media, search engine marketing, email marketing, pay-per-click marketing along others.
It exposes you to a wider audience and lets you compete with your competition. Digital marketing has been growing rapidly and is in high demand. Bud Ad Agency is one such digital marketing company that provides dynamic digital marketing services in Bangalore and social media marketing services in Bangalore.
It's an ad agency whose integrated communication solutions enable brands to leverage their strength across advertising, digital, and print production mediums.
Many commercial enterprises are ramping up paid social media strategies. But if you have just started up and you have a limited budget, we have something for you. Do you know about organic social media reach?
Well, we'll help you with it. Let's know more!
Reach more – 5 TIPS TO OPTIMIZE FACEBOOK ADS
Organic social growth is the growth of your social media without paid promotion. It leverages your social media growth by building and engaging with a wide online following.
Intriguing, isn't it?
Organic social growth is a slow but steadfast way of growing your or your company's social presence. Any following you acquire this way are genuine 'leads' and as such, this is a good way of increasing your brand loyalty and boosting your overall marketing.
But how do you do this? Here's how:
1.Use hashtags and stay on-trend:
Hashtags are known to be one of the most powerful organic social media strategies and make your content more discoverable. It increases your reach and engagement on your content. Make sure to track your hashtags in order to increase your performance. Use different but relevant hashtags for every post and keep working with new ones, till you reach your desired results.
Read more- FACEBOOK ADS VS GOOGLE ADS: WHICH ONE YOU SHOULD BE USING?
2.Moment marketing:
Moment marketing is another significant way to attract the audience with trendy and catchy posts. Moment marketing is an approach to market your company or products on the lines of an ongoing trend. It depends on the immediacy and the cleverness of the contents.
If you're still wondering what exactly moment marketing is, then let's help you with an example. Memes!! Yes, you read it right! Marketing with memes is also known as meme-jacking which is quickly becoming popular. It'll help you form a connection with the audience.
3.Best time to post:
Maximize the chances of your posts or content showing up on people's feeds by posting when people are most likely to be browsing social media. There might be greater competition during the pinnacle hours. To contend with the problem, the post before the pinnacle hours to avoid being in the jam. This will help you in increasing your organic reach.
Read more- 5 MAJOR ADVANTAGES OF CONTENT MARKETING FOR YOUR BUSINESS
4.Engage with your audience:
Perhaps the most ideal approach to get familiar with your clients is social listening. Respond to untagged mentions where people are posting about your company without getting in touch with you. You need to search specifically on the respective social media platforms.
Reply to their comments, organize few competitions and gift the winner's something in return. Bring live polling into play. Keep your social media as interactive as you can!
5.Engage with your audience:
You need to optimize your profile properly to boost your sales. Upload a high-quality profile picture and update the bio with rich keywords and relevant information. Add links to your additional profiles. You must ensure that you add the website details to your profile as well, it'll lead your followers to your website which would give them a clearer picture of your company. That'll keep your followers engaged with your content.
So, let's get to sum and substance right away. To boost your organic reach, focus on optimization of your profile, the proper time to post, and keep your followers engaged with captivating content – lots and lots of it. Good luck with your organic marketing. In addition to being a digital marketing company, Bud is one of the leading creative advertising agencies in India.