5 TIPS TO GET YOU STARTED WITH LINKEDIN SOCIAL MEDIA MARKETING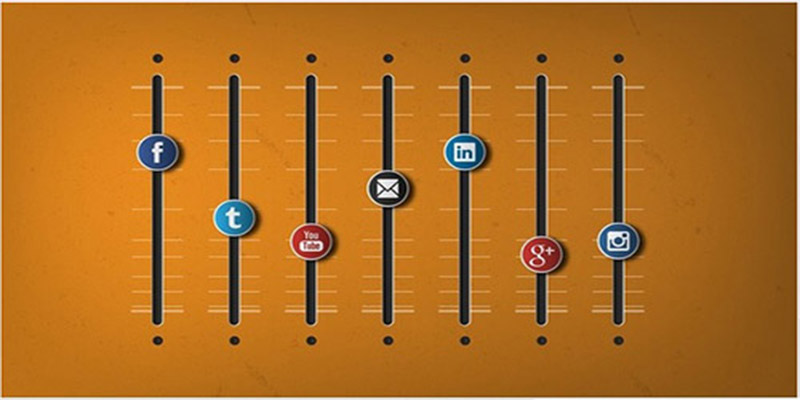 Social media is one of the important tools in today's world for connections. Everyone in this world is connected to the massive digital spider web called social media. LinkedIn social media marketing is the one social media tool that is used by the top business professionals around the globe. Social media marketing (SMM) is a strategized method to get closer with our business prospects and customers through social media.
Imagine, if you are looking for a social media marketing channel that can help you reach the professionals linked to your business, then LinkedIn social media marketing is the answer. There are digital marketing services in Bangalore which helps to strategize amazing social media reach. Let's look into 5 tips to get started with LinkedIn social media marketing.
Read More: EXPERT TIPS FOR BOOSTING ORGANIC SOCIAL GROWTH
Tips On LinkedIn Social Media Marketing
1. Hey there, I am online!
The first and the most important step is getting yourself visible among the mass, by informing your customers and connections that you will be active on LinkedIn. It is better to put a word to your connections before creating a profile so that you will have a decent amount of connections in the initial stage itself.
2. Get the connections
Once you have created a promising profile by putting out an amazing description about your firm, then it is time to create some great connections. All we need to know about LinkedIn marketing is to learn from the best. Watch out for the LinkedIn profiles of famous firms and follow them and you will receive status updates on a regular basis
3. Groom your profile
You are judged on the basis of your profile, fill in your profile with banner image, logo, products, services, and career opportunity details – put your creative juices to work and compile interesting and appealing content.
Status updates help to keep you on the radar of your connections. Status updates can be short statements that you feel your connections would be interested in. LinkedIn provides the option to publish articles on profiles, post videos, and presentations. If you feel one of your business verticals needs attention, you can include the link in the description.
4. Be a part of virtual communities
LinkedIn enables its users to connect, communicate and collaborate with other LinkedIn users. These groups help you to stay connected with people that share common interests. Comment on the videos or posts of the famous influencers and share them on your status update to get more responses
5. Keep the connections always strong
Whenever you meet a new person, connect them with LinkedIn immediately so that your connections grow stronger. To make things easier every LinkedIn profile will be provided with a LinkedIn web address, a hyperlink. LinkedIn provides the option to customize it, you can customize it to your name so that it stands out.
Read more: BEST B2B LEAD GENERATION STRATEGIES FOR 2021
Bud is one of the foremost digital marketing agency in Bangalore. We have been around for ten years now and along with social media marketing, we also offer world-class social media marketing services and creative advertising services. LinkedIn marketing is one of the social media channels we handle for all our clients – working on it to ensure their professional connections stay strong and they can generate more business through it.