STARTUPS – HOW DO YOU SELECT THE RIGHT DIGITAL AGENCY?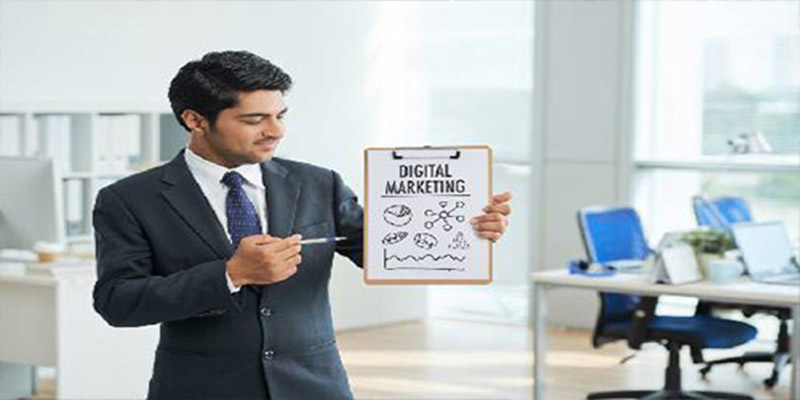 Why is digital marketing important for small businesses or startups? To ensure that your startup efforts are rewarded and your patrons are satisfied, you must build and maintain brand awareness, sales, loyal customers, worldwide reach, and return on investment (ROI).
Managing a startup is fraught with difficulties. Reaching out to a broad audience and clientele interested or concerned with your product/service is one of them, if not the most crucial. It necessitates a significant amount of work in the marketplace. This necessitates a large human resource network, as well as infrastructure and support services. It's difficult to persuade clients to use traditional marketing methods to receive your services or buy your items.
This is where Digital Marketing comes in! It increases your startup's chances of spreading far and wide in a short period of time. Online marketing and promotional activities have become increasingly important these days. Understand and create a checklist of your company's requirements before partnering with the best digital marketing firm for a startup that will help you achieve your business goals of increasing traffic and yielding high returns on your products or services.
So, how do you choose a digital marketing agency for a startup?
Here are some pointers to consider when selecting a digital marketing agency for your startup.
1. Know your agency thoroughly and its way of working
Ask your preferred digital marketing agency to share their strategy with you. This will help you understand every detail of their services and how they plan to implement them. Make sure it can offer your desired output in a reasonable amount of time without sacrificing quality, and that its methods are aligned with your goals and vision.
2. Check the company's transparency level
This one is difficult to quantify since the business is plagued with unscrupulous practices and agencies that are more concerned with their own interests than yours…but it can be figured out through interactions with the agency and others who have worked with them.
Try to figure out the following: Do they just use terms to specify what they will provide you but do not tell you exactly what you will get and how they will go about it strategically? Do they offer you full ownership of your project or try to get you on board their hosting systems or sell their products? Sue your intuition – do they sound like honest people?
3. Check the pricing
Always figure out the value one agency may give over another. If an agency charges you the same for simple media posting, as it would for social media marketing (which includes so much more), then it's quite simple which one you will prefer. Our tip – it's not the price but the value you get for the price that matters. Always ask the agency to explain the value they will offer for the price they are quoting.
4. Experience with startups
Check their website and company profile thoroughly. Look for case studies and testimonials – have they ever worked with startups? Do they know what the requirements are of a startup, which are very different from that of an established company? Can they work on a startup budget to deliver the goods? Case studies show how agency professionals have honed their marketing skills and adapted to the latest Google improvements, as well as how they use it to achieve greater results. Additionally, check to see if the testimonials on their website are legitimate or not. If at all possible, speak with the person in person for more information.
5. Focus on the metrics and KPIs
Good digital marketing for startups should know how to focus on the key metrics and KPIs. The number of unique visitors, time spent on the website, bounce rate, click-through rate, and traffic source number are all examples of KPIs. Any reliable company should be able to share these metrics and details with you.
Be wary of organizations that use enticing techniques to promote their services. Make sure to acquire answers to practical questions about the plan's goal, practicality, and implementation, as well as whether or not the plan will work for your company.