GUIDE TO B2B SEO FOR 2022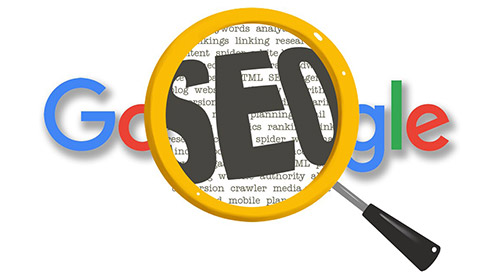 Image courtesy: Flickr.com
We all are aware of the power of SEO and the importance it holds in the digital marketing plan for a business. In addition to drawing high-quality traffic to the website, SEO plays a vital role in lead generation essential for any business growth. Having said that major part of B2B marketing is a lead generation and thus this article highlights B2B SEO and will guide you in formulating a strategy for B2B SEO.
Let's first understand how B2B SEO is different than B2C SEO.
How B2B SEO is different from B2C SEO
As far as ranking factors are considered, SEO in B2B is the same as that in B2C. Because there is no separate Google's algorithm for B2B.
However, there is some difference in approach that every business should consider when working for B2B SEO.
Read more: Ethics In Digital Marketing
Keyword Volume: In B2C marketing, keyword volume need not be high because your target market is highly niche and from a specific demographic group. Therefore, the finalized target keywords for SEO can have less volume even below 100.
Content: In B2B SEO, the website content needs to be more refined and aligned in accordance with the needs of your Target Group which mostly consists of decision-makers of businesses like CEOs, business owners, Procurement Head, etc. Thus, your website content must communicate directly with the decision-makers, efficiently catering to their business needs in terms of guides, tutorials, research data, etc.
Tips On Effective B2B SEO
Create Blog For B2B
The blog is an integral part of any B2B SEO strategy. As it can help your website in different ways. The blog content should be highly relevant to your business and should add value to the website visitors. Once the blog is successful in providing some new insights to website users, they will link your blog to multiple other sites on the internet. This helps in gaining high-quality and natural backlinks.
Read more: CONTENT WRITING TIPS: HOW TO WRITE PLAGIARISM FREE CONTENT FOR YOUR BLOG
Adopt Different Backlink Strategy
While planning for a backlink strategy for a B2B website, we need to tweak our approach in building backlinks. For eg. In the case of B2C websites, for PR submission, one can go for any local journal/news website. But for B2B websites, in general, one should not go for mainstream websites.
Instead, SEO companies should approach industry blogs and news websites. This helps in building quality backlinks as well as gaining referral traffic to our site.
Moreover, if applicable to your business, helpful tools & calculators can be added to the website as people love to link such tools on social media and the internet in general.
To summarise things, B2B SEO is fundamentally similar to B2C SEO. But there are minor differences that every Digital Marketing Agency needs to keep in mind while strategizing and executing it.